Aircraft Tour Packages
Type of Aircraft : King Air C-90, Twin Engine Turbo Prop, 5 executive seats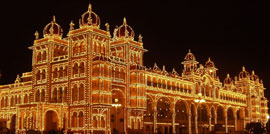 Type of Aircraft : Pilatus PC12, Single engine Turbo prop, 6 executive seats
* Service Tax, Airport handling as applicable
Note:
Same day return is subject to weather & visibility conditions, Golden Triangle departure ex-Delhi is at 0700hrs.
For night halt and as per customer's itinerary, separate quote will be given.
Four working days notice required if any foreigners are travelling to Agra, along with their Names, Nationality, Passport Nos. Validity, Occupation & copy of Visa.
Other Terms & Conditions of Charter:
With five pax on board, small hand bags only will be permitted.
The cost of airport handling at various airports extra.
Should the flight be curtailed/cancelled/diverted/held-over due to factors beyond our control (like weather), or the actual flying time is longer than the indicated time (due to ATC clearance/density of air traffic/wind and weather conditions etc.),payment would have to be made on the basis of actual flying/overnight halt/waiting etc.
For confirmation, we require 100% advance, based on the indicated flying time, overnight stay, waiting charges etc. vide Draft in favour of 'Stic Travels Pvt. Ltd.', payable at New Delhi/Mumbai/Kolkata/Chennai/Bangalore, as applicable.
For Cancellation please refer our terms and conditions documents.
The availability of Aircraft is subject to any prior confirmed bookings received by us & our reconfirmation.